A lot of people recently have been asking me what is the best website to get custom baseball jerseys from. Picking out and designing a new baseball uniform is one of the most fun parts of making a new team. This is where you can all come together and make something to be proud of. Something to represent your team spirit.
Being from New Jersey, I know what a good Jersey looks like no matter if its a New Jersey or Old Jersey.
All jokes aside, I have tested different team uniform makers out and the results are in. My favorite is JerseysMadeEasy.com because they make it super easy to order a jersey, and they look super good.
There are a couple of areas of criteria that I use when looking at companies that make Jerseys.
Quality
Price
Fit and Comfort
I'll just talk about each one of these points a little to give you my inside scoop about this company. This is going to be my JerseysMadeEasy.com review.
Quality
So when I ordered my custom Jerseys, I saw there were two options to choose from. There is a basic style that looks like a summer Jersey style. The other option was what they call their "Limitless Baseball Jersey" style which is the more authentic looking Jersey.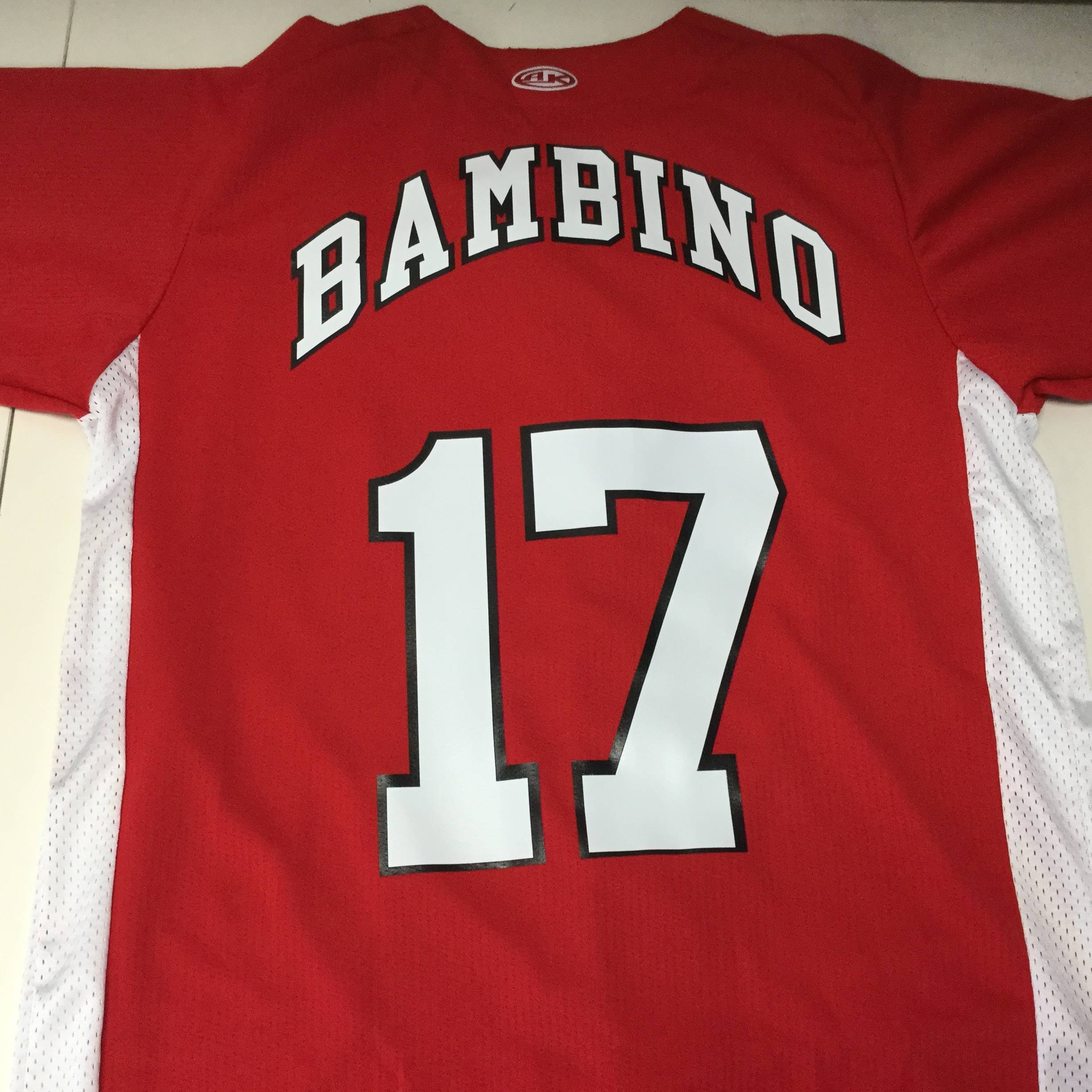 I obviously had to go with the better looking Jersey so the Limitless Baseball Jersey it was. I like to have buttons and the original style to make my team look good.
Step one of feeling good is looking good, and JerseysMadeEasy.com made it very easy to look good.
When they came in the mail my expectations were high, and man did they meet my expectations.
Obviously, since I knew I was reporting straight to thebaseballreviews.com on this subject I did a detailed inspection of each Jersey. First of all, they really hit it out of the park on how they looked. Proud was the feeling to describe as I took each Jersey out of the box.
I checked each button, the sewing, the spelling, and everything was perfect. I can't tell you how many times I got a Jersey from a company and at least one of the names was spelled wrong. This time there was 100% accuracy. You can really tell that they are good at what they do.
Price
My first summer ball Jersey cost us about $50 each Jersey. It was a boring looking, and it was the same style as the Basic Jersey Style that JerseysMadeEasy.com has. What is amazing is that for that price I could have gotten their premium Jersey with all of the bells and whistles that they offer.
I think that the prices are more than reasonable for what they provide. Looking back, I wish that I found these guys first. It would have saved me so much money and frustration.
Fit and Comfort
Now, I can sit here and tell you all of the horror stories that I have accumulated over the years from other baseball Jersey makers, but I'm just going to tell you about how JerseysMadeEasy became my first happy ending when it comes to baseball Jerseys.
As soon as I tried on my Jersey, it was a perfect fit. It looked so good on me that I started wearing everywhere from family BBQs to cooperate meetings. Ok, maybe not that far but I have worn this Jersey everywhere.
It looks so good on my team and boosts our self-confidence up a lot. Since I got the premium Jersey I usually wear a white T-Shirt on underneath so I don't get it all nasty. (Yes it is that good of a Jersey)
I started getting tagged out a lot more because I didn't want to get dirty with this thing on. You know how you usually give the first base coach all of your padding and gear when you get a base hit? Add this Jersey to the list. I had guys straight up unbutton and fold it nicely so that it can be put in the dugout for when they get back after the inning.
All jokes aside this is a really nice and premium feeling Jersey that any team member would be proud of.
Conclusion
As you can see, Chris from thebaseballreviews.com approves of this Jersey company.
If you are looking for the best way to show team spirit, without breaking the bank or feel like you're wearing one of those itchy sweaters that Grandma made you, JerseysMadeEasy.com has your back. Like they literally are going to make the Jersey that goes on your back.
Click this link here or any of the buttons/pictures on this page to go to their website to make your dream Jersey today!
Lets Be Friends!