Best Baseball Gloves for Pitchers
Back in high school, I was a pitcher.  I also did not have the right glove that pitchers should have, so when a grounder came my way I just jumped out of the way.  I knew that my glove wouldn't perform. That is why I thought that I'd make a list of the best baseball gloves for pitchers, so all of your research and due diligence is done here. This is the guide for the best baseball gloves for pitchers.
You might be thinking that pitchers should just have an infielders glove.  The answer is that it depends.  Where the pitcher is positioned on the diamond is where you need bigger than an infielders mitt, and not as big as an outfielders mitt.  Sometimes they'll get pop-ups, and sometimes they'll get steaming grounders.  Sometimes they'll get droopy line drives, and sometimes they'll get rockets fired back at them.
The point is that the pitching position calls for all types of different reactions, so your glove needs to be with that.
Covering the Ball
One of the most important things for a glove featured on this "best baseball gloves for pitchers" list is being able to cloak the ball. A lot of times the pitcher chooses their grip inside their glove so that the batter can't tell what he is going to throw.  It can be a curveball, or maybe its just a regular fastball.
Side Note: A trick of the trade that you can use is if you're going to throw a fastball, mess around with the ball in your glove so the batter thinks you'll throw them the junk. Then it goes right past them.
That is why you need to cover up the ball.  It is one of the biggest parts of pitching.  The batter or their coaches are looking to see what you're going to throw so you have to make it unpredictable.  Once you master that, you'll be able to trick most of the batters that you come across.
You also have to make sure that the holes in the webbing are not too big so they can't see your grip through that.  A glove with a big, covered web is ideal because it acts as a cloak over the ball.
The other thing that you have to cover is your mouth.  One time I was having a meeting on the mound with my catcher and I said that I was going to throw a fastball.  Next thing I knew that ball went over the fence I can't make this up.  Once we got out of the inning my coach told me that they could all see what I was saying.  "Curveball" and "Fastball" look different when you say it, so he was obviously prepared.
So I make sure that this doesn't happen to you, the gloves on this list are like cloaks.
Light and Agile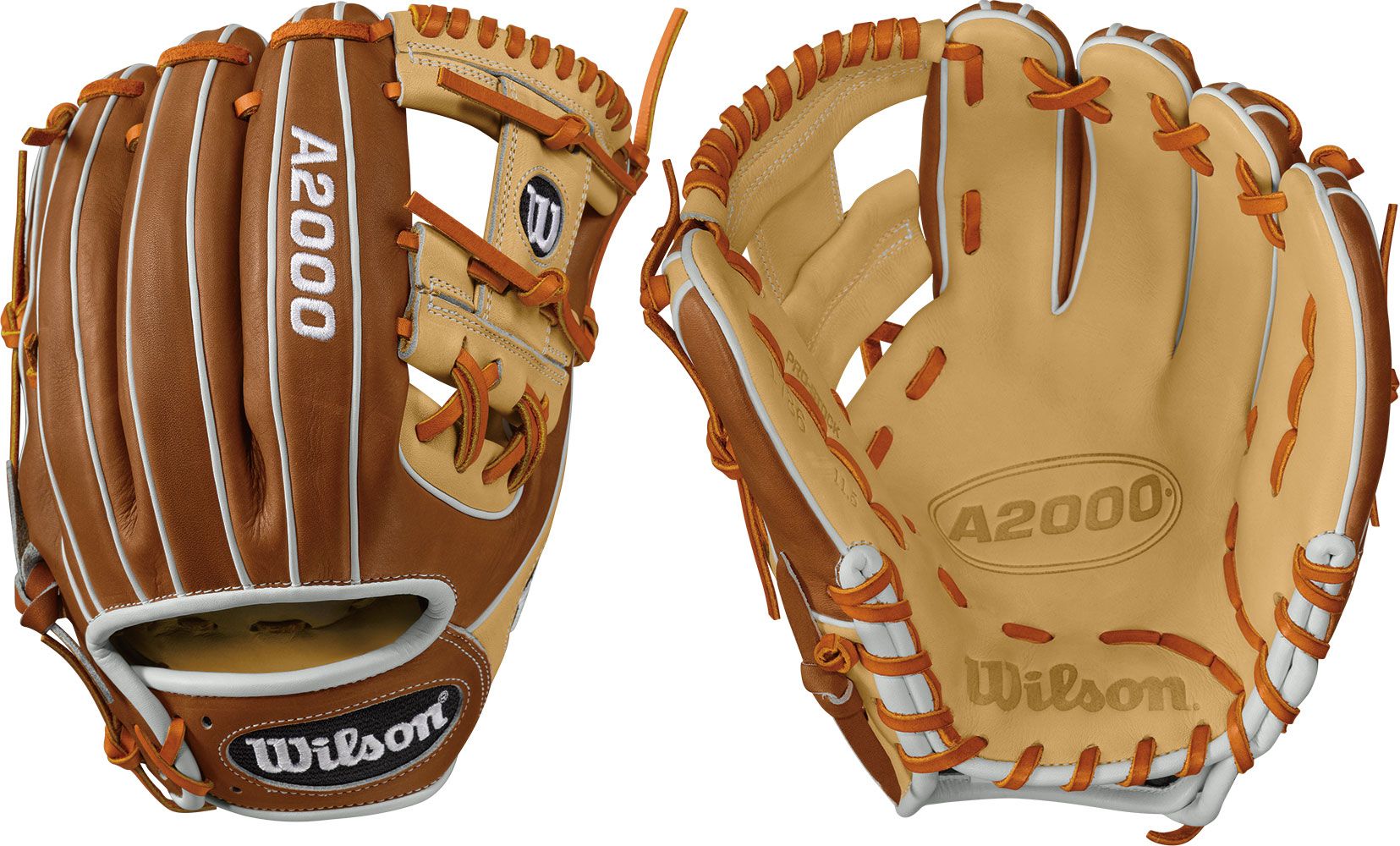 Another thing that you need for a mitt to be one of the best baseball gloves for pitchers is for it to be lightweight an easy to handle.  Like driving a sports car, your glove has handling as well.
Your glove has to be quick as the roadrunner when you're a pitcher.  It is not recommended to have a glove with some drag on it since you have to react extremely quickly.
Have you ever seen a pitcher get hit by the pitch he just threw? I have, and it hurts to watch. When you have a quick glove, you're able to get to the ball faster, and at least block those dangerous hits back to you.
I know this might sound weird, but you also need a light glove for balance reasons.  I fell over one time because my glove was too heavy and floppy, so it took me with it.  I promise I know how to balance but sometimes when you're not thinking about it, life can happen. Thats why all the gloves on the best baseball gloves for pitchers list are lightweight.
Also, no one wants a heavy glove.
Good Quality
I had this one glove when I was younger that was made out of that really fake leather material.  It was almost like cotton.  It had no cushion, terrible performance, and ultimately made me drop a lot of baseballs when I was younger.  Especially on grounders, the ball would go into my glove and bounce out.  How embarrassing is that?
You need to get a glove that has some quality to it so that you don't make those mistakes on the field.  Good quality gloves are able to trap the ball better, and gives you more life out of them.
By trapping the ball I mean catching it or fielding it and the ball stays in the glove.  This calls for a deep enough pocket, and a flexible glove.  Trust me, I know.
The other benefit to a good quality glove is that you can have it for longer.  Like most things, gloves do fall apart.  When you invest in a baseball glove that has a higher quality to it, it will tend to stay with you season after season.
For pitchers, a good quality glove can make the difference in your play. What would a glove be doing on the "best baseball gloves for pitchers" if there was no quality in it.
The Popular Vote
I did not just go into this one blind. My goal was to make sure that these gloves were not just something that I would like, but something that you all would too.
I asked pitchers from high school and college, while also studying the MLB pitcher mitts. Yes, I know that it is a little risky to watch MLB players and their habits since they all have their own acquired taste but what the heck.
Another thing that I looked at dealing with popularity was what gloves were popular on this site as well as other ones.  I took all of these sources and make a stark list of all of the best gloves that a pitcher can have.  I definitely wish that this was made when I was getting a new pitchers mitt because my choices back then were not that thought out.
So here we go with the best baseball gloves for pitchers and I hope that you enjoy my choices and consider getting one of these.
Here They Are!
1) Wilson A2000 Clayton Kershaw Edition
This pitchers glove has everything that I mentioned before.  First off, it's 11.75 inches, which gives you a little more length so you can snag quick line drives easier.  You don't have to worry about this glove weighing you down since it is an A2000, which is one of the most popular baseball gloves on the market.
The webbing of this glove is actually a two-piece wall that no one can see through.  Wilson also utilizes their Dual Welting technique in the pocket as well, making it one of the most durable gloves you can get.
I think it is smart to use the same glove as one of the best pitchers in the world.  Since it is an A2000, you already know that this glove is going to perform better than most gloves out there.  It will also last you a long time because of the thought put into this glove and the durability it has.
2) Wilson A2000 WTA20RB181789
This is another Wilson A2000 but it has some new features made into it.  First off we can automatically see that the webbing is a T-style webbing (that means it just looks like a T).  The webbing also has the same technology as the trap-eze on some Rawlings gloves, but it looks like a hybrid of regular pocket and the trap-eze pocket.
Another thing about this glove is that it has a nice, high-quality, rugged feel to it.  I really like this for a pitcher because you need to be confident up on the mound.
Again in this glove like the last, Wilson utilizes their dual welting technique to add durability and life to this glove.  I don't know if you can get a more durable glove with this type of craftsmanship out there.
3) Rawlings Heart of the Hide
Rawlings has an awesome line of gloves called "heart of the hide," where they take the best leather from the hide and incorporate it into their gloves.  It is almost like their own A2000, and trust me, it's awesome.
For one, you have the super high-quality leather that is incorporated into this glove. Two, it has that modified trap-eze web that the A2000 above has.  It looks like a T, but it still has the trap-eze technology built in.  They might've even been the first ones to have this.
Nonetheless, this is an amazing pitchers glove with great durability and has most of everything that I talked about before that you need in a pitchers glove.  The only reason why it is not higher on the list is that it isn't quite as popular as the A2000, but they are catching up quick!
4) Rawlings Gamer Series (12 Inch Version)
This glove is a real man's man if you know what I'm saying. It has a closed web, high durability, and from a brand that you can trust.  I know that there has been other gloves like this on the list but this is the first Rawlings glove on the list.
Sometimes life isn't all about A2000s, and this Rawlings Gamer Series glove proves that. The web on this baby is a two-piece, totally closed off web like some other gloves on this list.  I really like this design for pitchers since you can hide the ball a little easier.
With the high-quality leather that this glove is made with, it can compete with the higher gloves for durability. Trust me, this glove would be higher on the list if the A2000s were not so popular.  If you are looking for the underdog of baseball gloves this might be the hero for you. It's all black and way cheaper than some other gloves on the "best baseball gloves for pitchers" list.
5) Mizuno Franchise
If you are looking for a less expensive way to go, the Mizuno Franchise is the glove for you.  With the closed pocket and lighter weight, this baseball glove is sure to be one for the pitcher.
One cool feature in this glove is that it has Hi-lo lacing.  This style of lacing is for having greater flex in the glove, making it more versatile and have better ball handling.  That also means that the Mizuno Franchise is game ready, so no waiting to use this baby in the game.
A lot of players sometimes forget about the smaller brands, but in reality, this glove competes with gloves 3x its price.  This is almost like a little secret, and from one pitcher to another, you want this glove if you want a less expensive version of the top gloves.
That's All Folks
Well, that concludes my list of best baseball gloves for pitchers.  It was fun researching these gloves and doing a little field work to see if they can make the list.  Thank you so much for reading this review, and go check out some of my other baseball-related reviews or guides to make sure you're ready for baseball season!
Lets Be Friends!