Adidas Aero Burner Quick Summary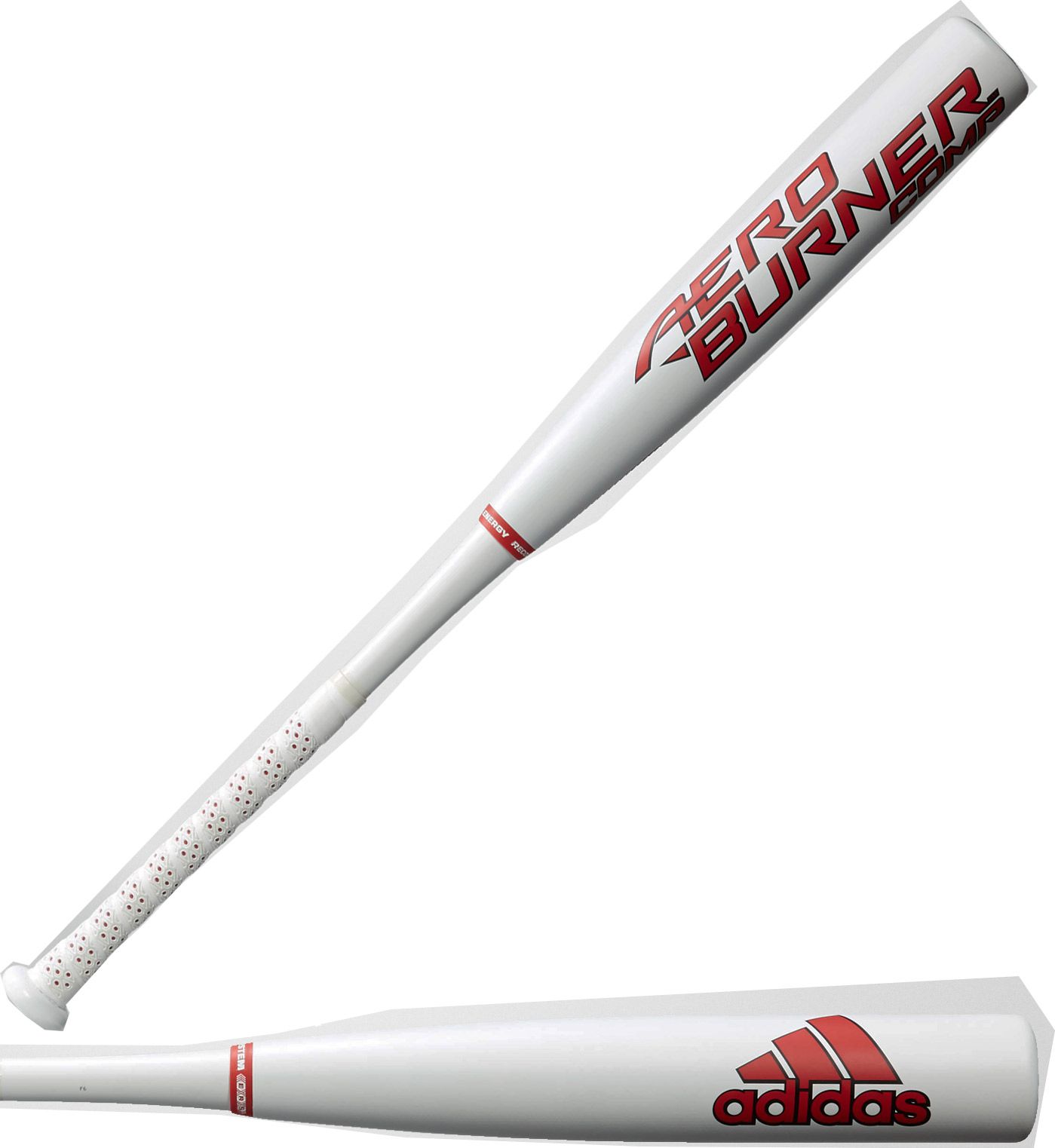 The Adidas Aero Burner Composite baseball bat is perfect for high school and college users. The bat is BBCOR certified which means you'll be able to use it in an organized environment while binding regulations. The bat's main feature is the Aero Burner technology. The Adidas team designed this bat with great weight distribution, which helps you turn on the ball easier.
This makes the bat a good option for advanced users who want to experiment or push their skills close to professional-level bats. This new model released in 2017 makes Adidas one of the top manufacturers for top players. This is because it offers high school or college players a composite bat which is made from two pieces, much like most professional products on the market.
Performance
The Adidas Aero Burner offers some popular features which were specific to TaylorMade but were adapted by Adidas for the American regulations. This basically means there is a better weight distribution in the barrel and a lower moment of inertia. This results in improved speed and highly confident players will take full advantage of the bat without compromising on accuracy or versatility for long term use. In other words, this bat is easy to handle and will let you get your bat speed up. Dingers are in your future with this bleached boom-stick!
Additionally, Adidas has managed to provide one of the most interesting grips on the market. This feature not only looks good but it provides a good, reliable gripping surface for the players. You can always change it to your liking, but in this case, you really don't have to. The length to weight ratio is -3 and by abiding regulations, the bat is safe to use in high school or college level.
The length to weight ratio is -3 and by abiding regulations, the bat is safe to use in high school or college level. So why is this important? The Adidas Aero Burner is one of the two bats which are made in 2017 for the college level. It is also one of the two bats which abide by the BBCOR regulations. This not only makes it an attractive product but it gives Adidas a huge step towards a brighter future in this area. This is critical as the competition is still managing and designing good products for this year.
Design
Adidas' attempt at a composite bat which is safe to play in high schools and colleges is close to perfect product. The composite material which is chosen by so many manufacturers delivers good results with a perfect design. The grip comes with one of the most intriguing designs we've seen recently. This is a clear sign that the German manufacturer takes baseball seriously. It is no longer just about shoes or clothes with Adidas. Other brands have forgotten about this field, while Adidas sees an opportunity to achieve greatness.
The Adidas Aero Burner composite baseball bat is one of the good products younger players can enjoy the game. When you take into account that not many manufacturers have released a product this year it makes the bat even more important.

The pricing is a testament to the quality of the bat and the fine composite material used to manufacture it. The bat will work for fast players which already have basic skills to build upon. Also, this bat is perfect to push players to the next level with the lower inertia property. It will definitely be one of the featured products this year.
Lets Be Friends!